Creative Curriculum, STEAM, Literacy, Spanish & More
At Foundations Early Learning Center, we believe the best way to help your child succeed is to teach them to be creative, confident thinkers. That means offering young children opportunities for hands-on exploration that help build lifelong critical thinking skills and foster confidence.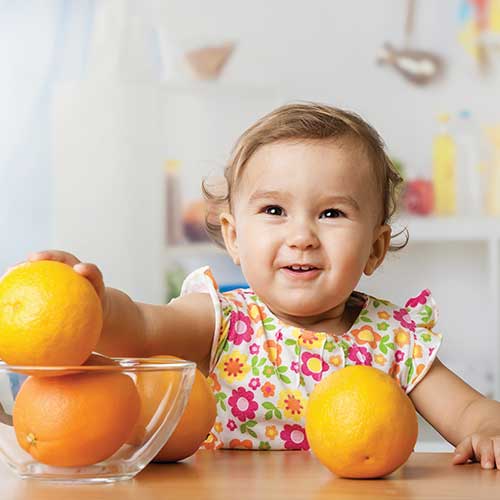 Creative Curriculum®
That is why we are proud to use the nationally-recognized, award-winning Creative Curriculum® in our early learning classrooms. Creative Curriculum® is one of the few curriculums approved by every State Department of Education in the country! It teaches exploration and discovery as a way of learning – and teaches children to be creative, confident thinkers.
With a combination of individual and both small and large group experiences, we provide your child with daily instruction and early learning activities focused on 9 essential child development areas: social & emotional, physical, language, cognitive, literacy, math, science & technology, social studies and arts.
The foundation of our curriculum is in what we call studies (sometimes referred to as themes). These studies are firsthand explorations of topics that are relevant (and interesting) to your child. Children raise questions about the topic, and through exploration, they find answers to their questions. The hands-on nature of studies taps into your child's natural curiosity, resulting in a learning environment that is both fun and intentional!
Engages your child in active learning in literacy, math, science and social studies, while building social-emotional, gross motor and fine motor skills.
Encourages your child to apply their skills in meaningful, real-life contexts.
Gives your child the necessary skills to solve problems and find answers to their questions in a creative way.
Supports the development of your child's social-emotional skills, including resolving conflict, sharing responsibilities and working collaboratively.
Ask your Director or your child's teacher for more information on this week's study!
Learn more about Creative Curriculum® by visiting their website.
A Focus on STEAM
STEAM is an educational approach to learning that uses Science, Technology, Engineering, the Arts and Mathematics as a foundation.
But STEAM is more than just a focus on these areas. STEAM's approach to learning is not just memorizing facts and figures (the old way of memorization). It's truly built around:
Asking questions (inquiry, curiosity)
Critical thinking (deep questioning, non-Googleable questions)
Process-based learning (focus on steps, rather than imitation)
At Foundations, your child will participate in STEAM activities using the latest technology available, including interactive white boards. Everyone learns better by doing (not just watching), so our activities are always hands-on and interactive.
Interested in learning more? We encourage family engagement! Participate in a STEAM activity with your child to see all the learning (and fun) in action.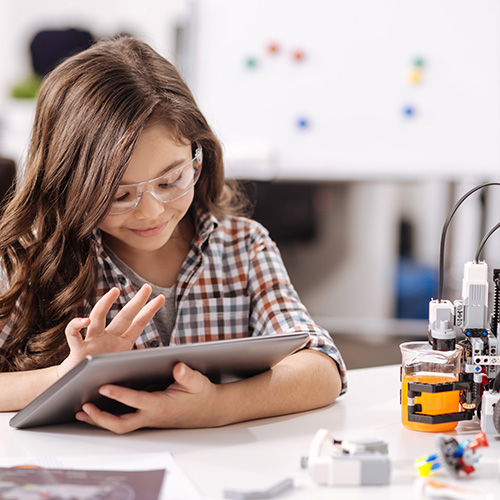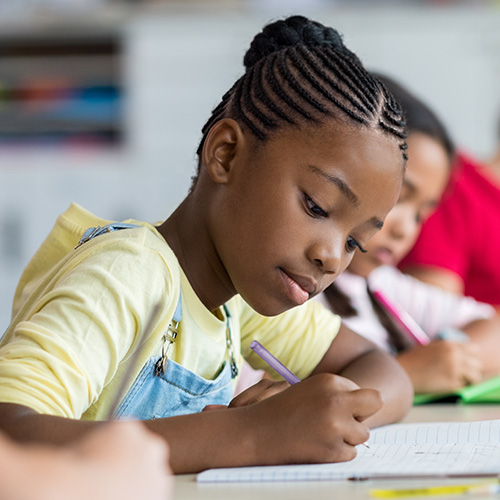 Spanish and Sign Language
We have incorporated two additional languages into our curriculum — Spanish and Sign Language.
Research into early learning shows early exposure to second (or third) languages provides children with multiple developmental benefits, including:
More advanced first language skills
Greater cognitive functioning
More advanced literacy acquisition
Greater ease speaking a second language later in life
Greater cultural understanding
At Foundations, your child will be exposed to Spanish words and phrases in natural ways. And your child will be invited to use their new words throughout the day.
Your child will also begin learning simple signs (signing) to express themselves. This empowers your child to communicate needs to a caregiver before developing the ability to speak.
Character Counts, Our Literacy & Character-Building Program
Our Character Counts program uses children's stories to help your child develop important early literacy skills, including letter recognition, vocabulary development, letter-sound correlation, and more. The program also explores character development as children explore character traits such as responsibility, patience, creativity, and respect
Ask your child's teacher or Center Director for more information on this month's book – or look for the Character Counts display in your child's classroom!
At Foundations Early Learning Center, we provide high-quality childcare and early education. Our early learning programs focus on your child's development and school readiness – from social-emotional and physical development to literacy, math, science and social studies. There's a reason behind everything we do. If you aren't sure why we do (or don't do) something, ask us!