Toddler Childcare & Early Education | 13 to 24 Months
On the Move & Exploring the World
Toddlerhood is a time of great developmental strides, from first steps to potty training, and we're here every step of the way!
Being a toddler means using your newfound skills to get out and explore the world. But, being a parent means you want someone to provide all the nurturing and love your baby still needs.
Our toddler care program is designed to do both. We get to know your special child and meet his/her physical and emotional needs, while helping them adjust to a more formal learning environment.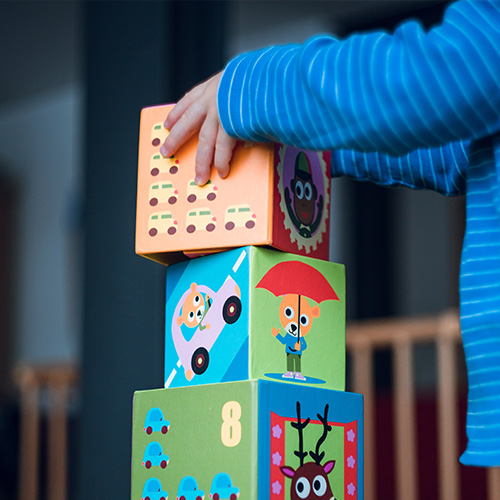 ---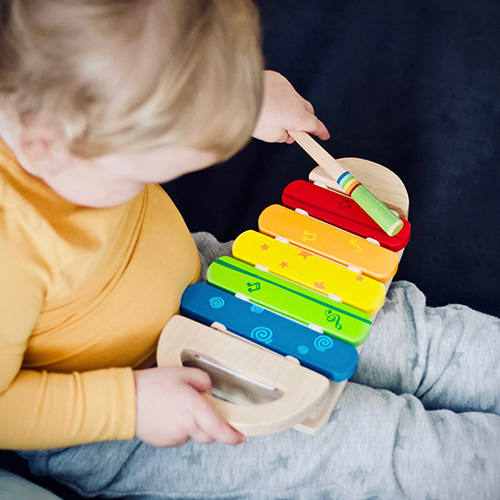 Our Toddler child care program focuses on:
Introducing simple routines and learning rituals
Fostering independence
Encouraging exploration
Character Counts literacy & character development program
In our Toddler classroom:
When your child shows they are developmentally ready to start potty-training, your teacher will partner with you to create consistency from school to home.
Our curriculum helps your toddler build invaluable skills, such as fine motor skills, analytical skills, language development, social integration, creativity, increased attention span and communication.
Songs, games, story times, and teacher-led activities help your child grow socially and emotionally, cognitively, creatively and physically.
Sign language and Spanish instruction are included as part of your toddler's day to broaden his or her understanding of the world and enhance communication abilities.
Our Character Counts program uses young children's stories to help your child develop important literacy skills and explore character development.
Premium brand diapers and wipes are provided in this classroom for a nominal weekly fee.
---
STEAM learning tools in the toddler classroom:
Tegu magnetic blocks
Heuristic play set
Designated art center
What is my toddler learning?
To use words to indicate their needs and wants
To follow a routine
To identify and name common colors
Cooperate with others as a member of a classroom community
To use their bodies and motor skills to complete more complex movements and tasks
To find common objects
To sing along with familiar songs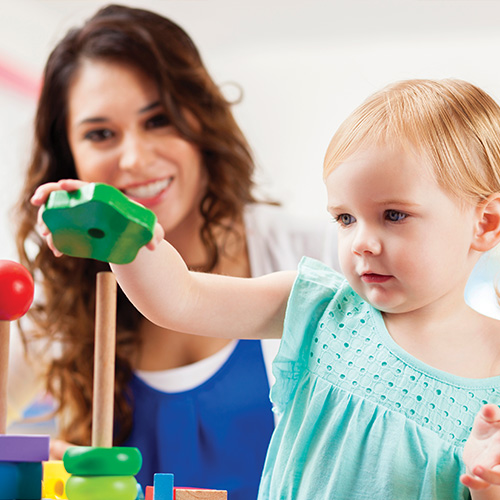 ---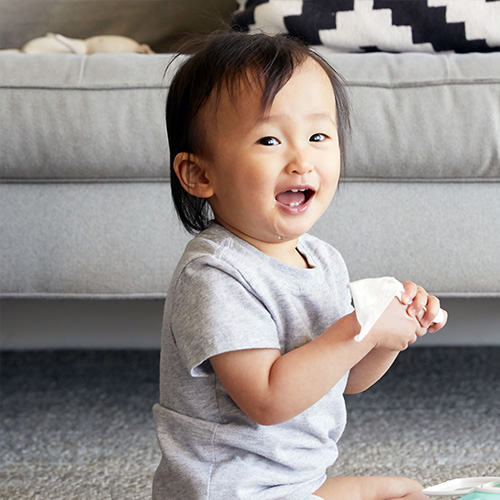 All Foundations schools provide:
Security cameras in all classrooms
Photo and video updates with our mobile app
Nationally-recognized curriculum with STEAM emphasis
Innovative technology for early childhood classrooms
School-readiness, literacy, Spanish and sign language programs
Inviting classrooms with state-of-the-art playgrounds
You're just a step away from providing the best early education and care experience for your young child.
Tour a Foundations Early Learning Center today to find out what makes us more than a daycare!
---