Preschool Program | 3 to 4 Years
Preparing Your Child for Kindergarten
The preschool years are a time of great creativity and social growth, with school readiness as a priority for many families.
At Foundations, our preschool curriculum is focused on providing your child with a solid foundation in the academic skills needed for Kindergarten and school years beyond.
While we introduce structure and routine, teachers facilitate a full day of fun activities that develop your child's language and literacy, math, science, creativity, Spanish and social skills — and spark a lifelong love of learning.
Our Preschool Program focuses on:
Encouraging critical thinking
Fostering independence
Regulating own emotions and behaviors
Establishing social relationships
STEAM on the playground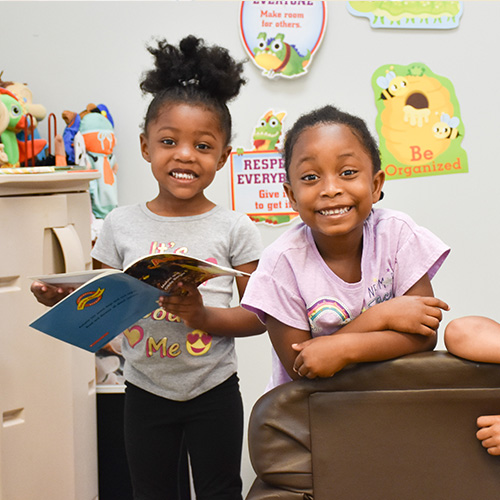 ---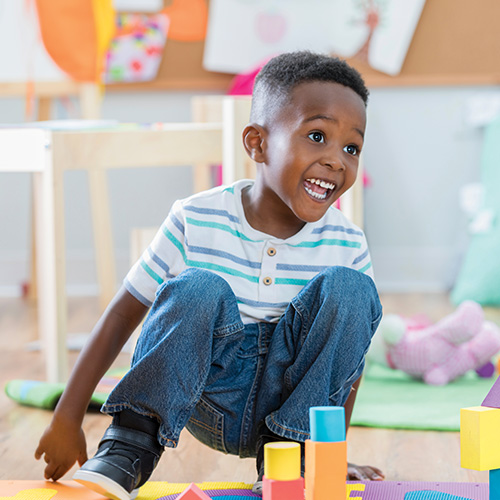 In our Preschool classroom:
Your child will enjoy an engaging environment that makes learning fun! Your teacher will nurture your child's independence, while developing the skills needed for success in Kindergarten.
Our foundation for early childhood education is Creative Curriculum®, one of the only curriculums approved by every state in the country. We also incorporate interactive experiences with STEAM and the latest technology for early childhood classrooms.
Spanish and sign language are integrated into the classroom to make learning a global experience.
Our Character Counts program uses children's stories to help your child develop important literacy skills, including letter recognition, vocabulary development, and to explore character traits, such as responsibility, patience, creativity and respect.
---
STEAM learning tools in the Preschool classroom:
Inspire touch-screen interactive learning table
Magnetic board on playground
Light tablet
What is my preschooler learning?
To identify and name letters
To work and play with others in social situations
To find and form the letters in her name
Scientific concepts, such as balance and cause and effect
To form and test a hypothesis
To copy and extend simple patterns
All Foundations schools provide:
Security cameras in all classrooms
Photo and video updates with our mobile app
Nationally-recognized curriculum with STEAM emphasis
Innovative technology for early childhood classrooms
School-readiness, literacy, Spanish and sign language programs
Inviting classrooms with state-of-the-art playgrounds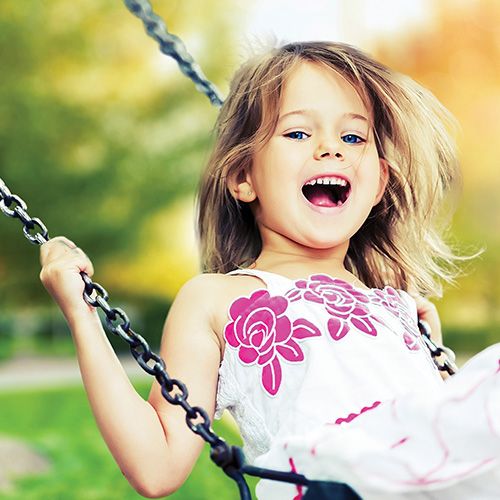 ---
You're just a step away from providing the best early education and care experience for your preschooler. Tour a Foundations school today and get your child school-ready!
To learn more about our preschool and childcare programs, contact our early childhood education center today.