Early Preschool | 2 to 3 Years
Our Step-Up Program Prepares Your Child for Preschool
Being two is a special time in life. Your child wants to exert independence, but still needs to know there's a caring adult who has their back.
Our early preschool teachers balance these needs in our Step-Up Early Preschool Program by providing a more structured environment that offers room for exploration, learning and fun. Our early preschool program responds to your child's natural curiosity and assists during this important transition from toddlerhood to preschool.
Early Preschool Program focuses on:
Building independence
Emotional development
Decision-making skills
Introducing interactive circle time
Introducing screen-based technology
Hands-on STEAM learning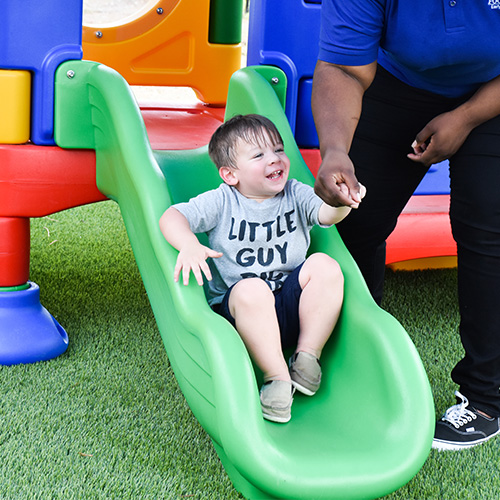 ---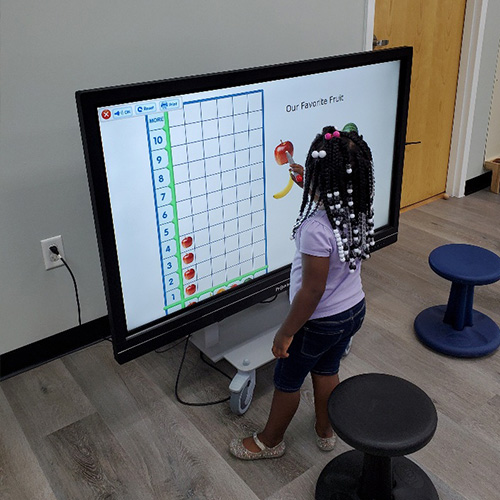 In our Step-Up classroom:
When your child shows they are developmentally ready to start potty-training, your teacher will partner with you to create consistency from school to home.
Stories, songs, teacher-led experiences and an engaging classroom environment help support the development of your child's brain, gross motor skills, body and social-emotional skills.
Our curriculum helps your child build on the skills developed in their first 2 years of life.
Spanish and sign language are integrated into the classroom to make learning a global experience.
Our Character Counts literacy program uses children's stories to help your child develop important literacy skills and explore character development.
STEAM learning tools in the early preschool classroom:
Inspire touch-screen interactive learning table
Light table in science area
Circuit set
---
What is my child learning?
To identify and name emotions
To string three or four words together in more complex sentences
To respond to simple questions
To identify and name common shapes
To copy simple movement patterns
To use materials together with other children
To anticipate events in familiar stories
To notice and describe how objects are alike and how they are different
All Foundations schools provide:
Security cameras in all classrooms
Photo and video updates with our mobile app
Nationally-recognized curriculum with STEAM emphasis
Innovative technology for early childhood classrooms
School-readiness, literacy, Spanish and sign language programs
Inviting classrooms with state-of-the-art playgrounds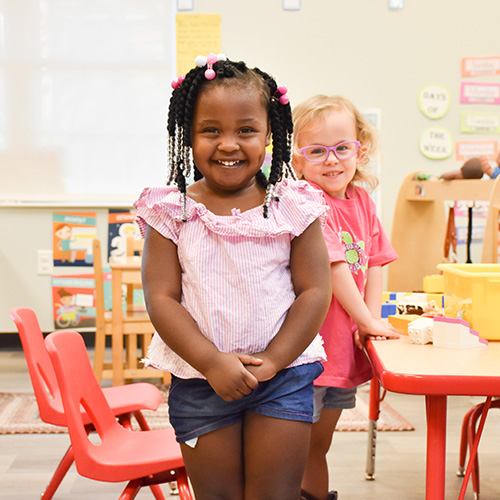 ---
You're just a step away from providing the best early education and child care experience for your early preschooler. Tour a Foundations school today!
To learn more about our Step-Up program, contact a school today.