Infant Childcare & Early Education | 6 Weeks – 12 Months
Purposeful Play & Tremendous Growth
At Foundations, your baby will explore and grow in a nurturing, loving environment that provides the warmth and security your little one is used to receiving at home.
Your baby will have a designated primary caregiver in our nursery, your main point of contact for questions related to your baby's day, progress, infant care and development. Your caregiver will work with you to provide consistency with your existing feeding, playing and sleeping schedules.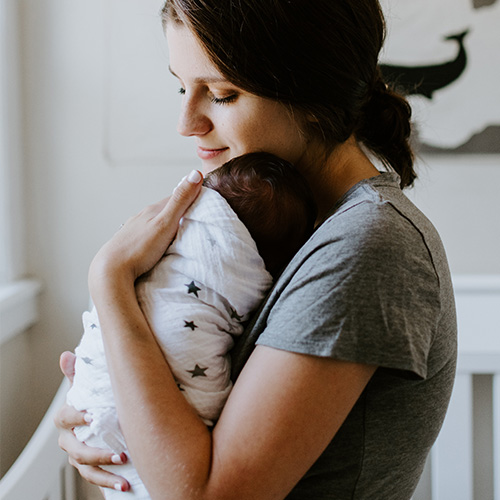 ---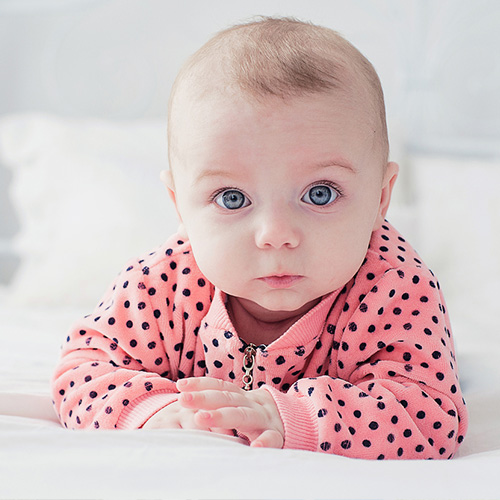 Our Infant child care program focuses on:
Fostering strong attachments between your baby and caregivers
Giving time and space for movement
Meeting care and learning needs
Supporting early brain development
---
In our Infant classroom:
Your baby's brain is developing at an amazing rate, so our infant classroom is all about brain function and cognitive development.
Our infant caregivers build strong relationships with your baby through conversations, interactions, and responsive care routines.
We teach baby sign language to help your child communicate their needs and to help caregivers better understand and meet your baby's needs more quickly.
Our curriculum supports your baby's growth in language, fine motor skills, analytical skills, creativity, communication, social integration, and helps your baby achieve important developmental milestones.
Tummy time is used to help develop your baby's arm, chest and neck muscles and to promote social bonding.
In our nursery, we do not have a lot of swings, jumpers or bumbo seats. This is intentional. For optimal brain and physical development, your baby needs to move. When babies spend their days contained in devices, it can have a negative impact on their physical, social-emotional well-being, and learning. So, from a very young age, we provide clean and safe areas for tummy time and limit bouncy seats and related devices.
Premium brand diapers and wipes are provided in this classroom for nominal weekly fee.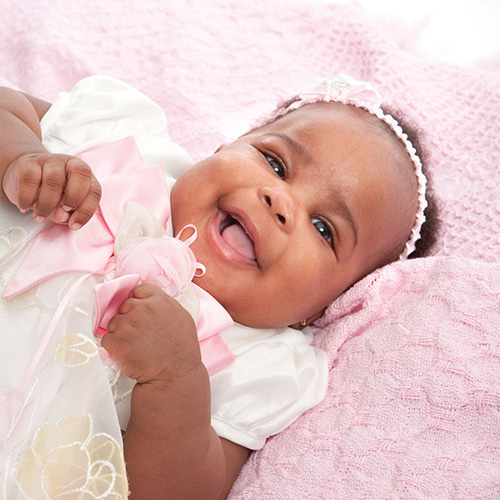 ---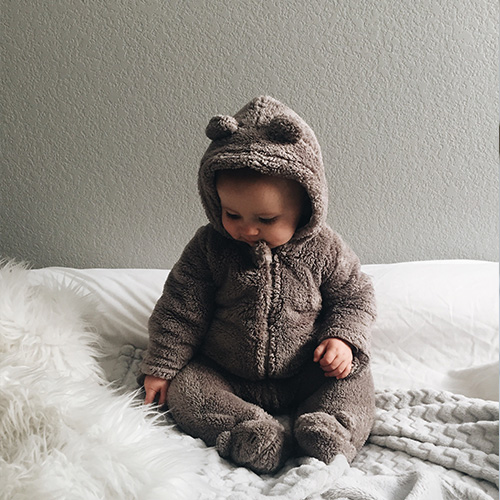 STEAM learning tools in the infant classroom:
Tummy time is the start of scientific exploration
Crawl-through mirror
Bambino branch blocks
What is my baby learning?
Forming social connections with teachers
Using her voice to make sounds and get attention
Gaining control of their body and learning to use it to complete actions and tasks
Calming themselves
Learning to be comforted by familiar adults
Observing the world around them
All Foundations schools provide:
Security cameras in all classrooms
Photo and video updates with our mobile app
Nationally-recognized curriculum with STEAM emphasis
Innovative technology for early childhood classrooms
School-readiness, literacy, Spanish and sign language programs
Inviting classrooms with state-of-the-art playgrounds
---
You're just a step away from providing the best early education and infant care experience for your child. Tour a Foundations school today!
To learn more about our infant care program, contact your Foundations school.