Supplemental & Enrichment Programs
Supplemental & Enrichment Programs
Our goal at Foundations is to help your child reach their full potential, with school readiness, socialization, literacy, problem-solving and other critical life skills at the center of our focus. We provide these supplemental and enrichment programs to help support your child in building a strong educational foundation.
---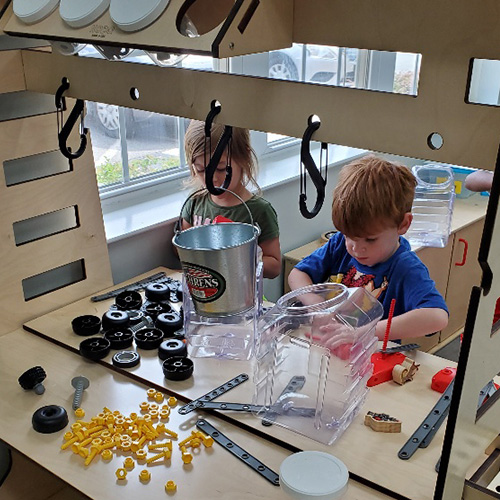 STEAM Learning
We are a STEAM-focused academy. Our programs focus on giving today's students the STEAM and critical thinking skills they need to succeed in the careers of the 21st century and beyond!
Your child will participate in STEAM (Science, Technology, Engineering, the Arts and Math) activities and learning environments using the latest technology available, including interactive whiteboards. Everyone learns better by doing (not just watching), so our activities and enrichment programs are always hands-on and interactive.
Science: Children study the properties of light and other phenomena through the light cube.
Technology: Children gain the skills necessary to navigate complex tools and machines as they interact with our Inspire Plus board.
Engineering: Children learn to become the world's engineers, as they build complex roadways with our ramps and balls kits and manipulate pieces on our magnet wall.
Art: Children are encouraged to become keen observers and recorders of the world, as they use a variety of art media to represent their understanding of the world.
Math: Math is so much more than 1, 2, and 3. It's patterns, geometry and sequencing. Children build knowledge as they build with specialized blocks and play interactive math games on our technology platforms.
Interested in learning more about STEAM? We encourage you to participate in a STEAM activity with your child to see all the learning (and fun) in action.
---
Exploring Spanish and Sign Language
Research shows early exposure to second (or third) languages provides children with multiple developmental benefits, including:
More advanced first language skills
Greater cognitive functioning
More advanced literacy acquisition
Greater ease speaking a second language later in life
Greater cultural understanding
Beginning as early as our infant classroom, your child will be exposed to Spanish words and phrases in natural ways, and will be invited to use their new words throughout the day.
Your child will also begin learning simple signs (signing) to express themselves. This empowers your child to communicate needs to a caregiver before developing the ability to speak.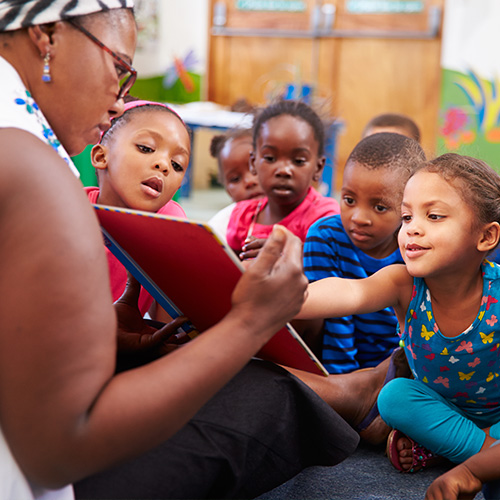 ---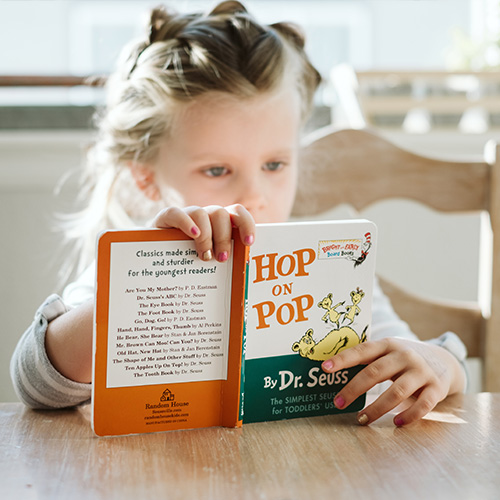 Meet Character Counts, Our Literacy & Character-Building Program
Our exclusive Character Counts program uses children's stories to help your child develop important literacy skills, including letter recognition, vocabulary development, letter-sound correlation, and more. This enrichment program also explores character development as children discover character traits such as responsibility, patience, creativity, and respect.
Each month, a new adventure begins! Your child's teacher reads a story using a set of techniques designed to enhance your child's understanding of literacy concepts and encourage the development of positive character traits.
Ask your child's teacher or Center Director for more information on this month's book – or look for the Character Counts display in your child's classroom!
---
Local Enrichment Programs
Each Foundations Early Learning Center works with local partners to bring optional enrichment and extracurricular programs to your child. These enrichment classes vary by school, but may include soccer, dance, fitness, yoga, stretch programs and so much more!
---
For more information on our supplemental programs and enrichment programs, please contact your Center Director or ask your child's teacher. There's a purpose behind everything we do, and we'd love to share that information with you!